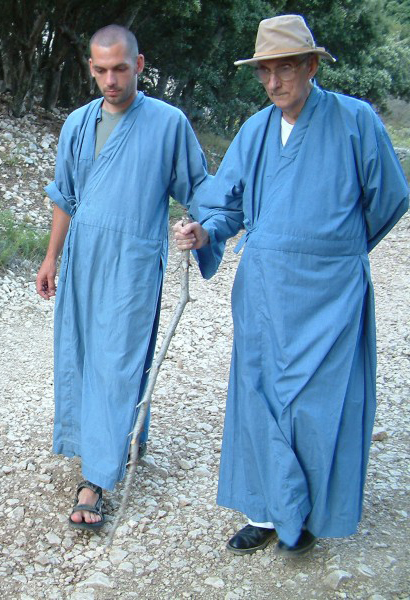 In 1981 Urgyen Sangharakshita rented Il Convento di Santa Croce, a dilapidated medieval convent, in Tuscany to hold a three-month retreat during which he ordained a couple of dozen men into the Western Buddhist Order (as it was then called). One of the many advantages of a long retreat, far distant from most people's homes, was that it involved a substantial experience of the traditional Buddhist Going Forth from home. It was highly appropriate that the men being ordained should have the experience of Going Forth before making their commitment to living a Buddhist life within the Order. This men's Ordination Retreat was so successful that one, and occasionally two, have been held every year for forty years. A few years later a similar institution was developed for women joining the Order.
From the occasion of that first retreat it was Sangharakshita's wish that the Order should have it's own property at which these events could be held, a place that would become synonymous with Ordination – a place associated with firm inner conviction – a deeply secret place – a sacred place.
For his 60th birthday in 1985, Sangharakshita was given the money with which to buy a property and Subhuti and a local friend (guided, we are told, by an eagle) discovered what we now call Guhyaloka – the Secret Realm. It was perfectly suited to be developed as the place for the annual ordination retreat for men, with a residential support community, and as the home of a small community of men dedicated to secluded spiritual practice – a 'forest' vihara. And so Guyhaloka became the place where the majority of men from the EU, USA, Australia and New Zealand were ordained into the Triratna Buddhist Order in the context of a four-month retreat. Since 1986 there have been retreats every year and hundreds of men have shared a similar Ordination Course as the context in which they joined the Triratna Buddhist Order.
Ordination Courses are by invitation only – they are the culmination of many years' preparation – for more information and details about the course please contact us.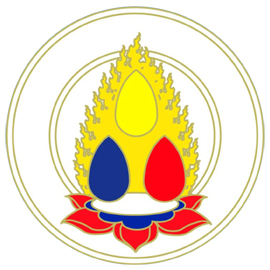 Ordination retreat 2023
From 02 May to 18 July