25 February – 25 March 2023
For four weeks from the last Saturday in February we invite you to come and join the community. You can come for one, two, three of four weeks. Each week of the retreat starts on Saturday afternoon.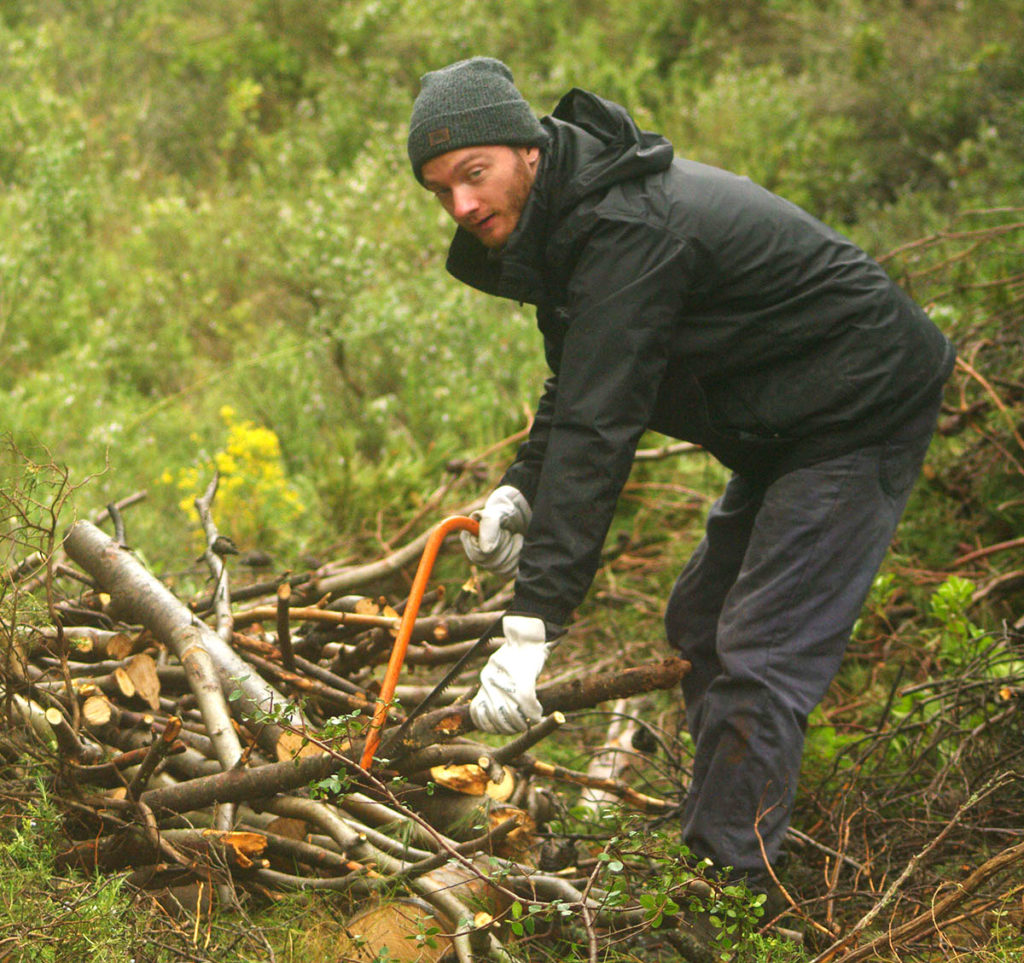 The first four mornings of the retreat we all work together in and around the retreat centre. Much of the work is land work, clearing undergrowth and maintaining the fire breaks. We also fell and clear trees damaged in the most recent storms and prepare the wood ready for burning next winter. Other work includes painting and refurbishment as well as general maintenance and buildings work. You'll need to be able to do physical work for a few hours for four mornings of the retreat. On the Thursday we have a silent meditation and practice day. Friday is an unstructured day during which many people use the time to explore the stunning countryside around Guhyaloka. There is also a program of meditation, puja and study.
This is a men's retreat open to all in the Triratna Community. We will be inviting you to work physically, four mornings a week so if you have a bad back or find physical work too painful then this retreat is probably not for you.
People with specific skills in construction or forestry work are very valuable. If this is the case for you, please let us know in advance so that we can benefit from your knowledge while you are here.
The retreat costs 110€ per week and we ask for a 50€ per week non-refundable booking fee to reserve your place.
To enquire or book please email us.